Teenager 'stuck to his waist' in Derbyshire quarry mud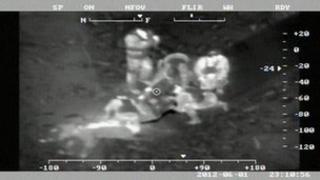 A teenager has been rescued from a quarry in Derbyshire after becoming stuck in "quicksand-like" mud.
The 16-year-old boy, who has not been identified, was trapped to his waist at the quarry near Aston on Trent on Friday evening.
Crews from Derbyshire Fire and Rescue, East Midlands Ambulance Service and a volunteer emergency doctor took about three hours to free the boy.
The teenager was treated at the scene and taken to Derby Royal Hospital.
'Like quicksand'
The rescue team spent several hours digging away the mud around the youth to set him free.
Nick Foster, a Leicestershire doctor with East Midlands Immediate Care, who helped rescue the teenager, said: "The area is like quicksand with limited access so there was a real danger to the rescue teams.
"The quarry covers a vast area and the pitch darkness of night made it even more difficult.
"It was impossible to get vehicles into the area so all the equipment had to be carried about a mile into the quarry - it was like a lunar landscape."
A Derbyshire Fire and Rescue spokesman said: "He was stuck in the mud up to his waist.
"He was stuck pretty fast… and it took a couple of hours to extricate him."