Ashbourne and Matlock tourist information centres set to close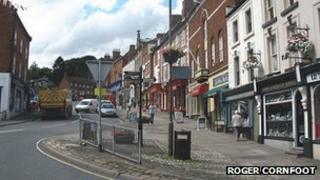 Two tourist information centres in Derbyshire are set to close, the council has announced.
Matlock's tourist information centre is due to shut in March 2012 with Ashbourne's closing a year later.
Derbyshire Dales District Council said the two shops were underused and closing them would help it save about £100,000 a year.
Ashbourne Town Council's Alan Hodkinson said he was "bitterly disappointed" at the decision.
The closures would lead to the loss of about 20 jobs, the majority of which are part-time.
Personal touch
Lewis Rose, leader of the district council, said: "The council has had to look at all of its services in light of the government cuts, particularly those services which may not be used as often as they used to be.
"The tourist information centres come into that category. We're going to set up little tourist information points. Those would either be in private shops who would like to take on this role as it would bring in more customers or somewhere like the new library in Ashbourne."
Mr Hodkinson said: "I'm bitterly disappointed because the town council hasn't been consulted.
"It's quite an important feature for Ashbourne and the surrounding area. A lot of people call in asking for gifts or for information about guest houses and I think the personal touch is important.
"Tourism must bring in thousands, if not millions, of pounds to not just Ashbourne but the Derbyshire Dales.
"It's our number one priority in Ashbourne and it should be for the district council."