Darley Dale and Corbar maternity units to close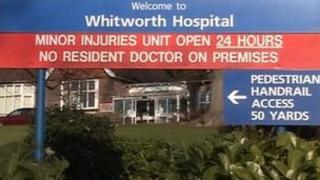 Two rural maternity units are set to close in Derbyshire, it has been confirmed.
Derbyshire Primary Care Trust said the Darley Dale centre and another unit near Buxton would close.
It said that the number of births staff deal with was too low to justify the costs.
But campaigners say the trust will not save a significant amount of money by closing the centres.
The Whitworth Unit in Darley Dale and the Corbar Birth Centre in Buxton are both earmarked for closure next year.
Diana Dakin, from the League of Friends for Matlock Hospitals, said rural areas were being stripped of their services and people would have to travel further afield.
She said the closures would not provide a big saving for the trust as it had committed to maintaining anti and pre-natal services in the area.
David Sharp, Chief Executive of NHS Derby and Derbyshire, said he believed the measures would provide the necessary savings.