Unused Derby Downing Road waste plant to be scrapped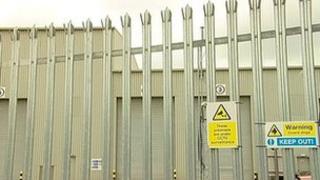 An £830,000 waste transfer station in Derby which has not been used since its completion a year ago is to be dismantled.
The Downing Road plant was built in a deal between Derby City Council, the county council and waste provider Resource Recovery Solutions (RRS).
But due to "operational difficulties" the plant has never been used.
Alternative uses for the site are being sought to offset much of the original investment, the councils said.
The Downing Road plant was built as an interim solution to deal with waste that could not be recycled or composted, as the councils applied for planning permission for an incinerator in Derby.
Planning permission for the incinerator was turned down and waste is being processed by a site owned by WRG.