'Bieber fan' web grooming man jailed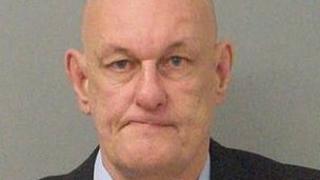 A 60-year-old Derby man has been jailed for three years for sexually grooming a 12-year-old girl on the internet.
Christopher Williams, of London Road, Alvaston, pretended to be a Justin Bieber fan to talk to the girl, Nottingham Crown Court heard.
Judge John Burgess said while he accepted she had pretended to be 20, it was obvious she was far younger.
Williams admitted a charge of inviting a 12-year-old girl to engage in sexual activity.
The judge also accepted that Williams was in a vulnerable mental state and he had eventually tried to end the online relationship.