Safe Speak service in Derbyshire benefits from Pudsey cash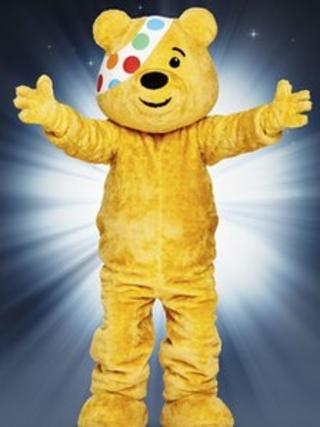 The organisers of a new counselling service for young people in Derbyshire say it could not exist without money from Children in Need.
Safe Speak, which is run by parent charity Relate, has been rolled out across the county using a £90,000 grant from the annual appeal.
A further £75,000 of funding will see it promoted in more Derbyshire schools over the coming months.
The appeal has also benefited many other groups around the county.
More than 100 women a year are helped by the Hadhari Nari women's refuge centre in Derby - many of them the victims of physical or domestic abuse.
Children in Need money has allowed the charity to fund two part-time children's workers.
Holiday playscheme
At the Dales Christian Centre, in Matlock, Children in Need cash was used to take a group of children from the Hurst Farm estate on a camping trip.
Money was also given to the Leapfrog summer playscheme - a project run at St Giles Special School in Derby.
The extra cash meant children at the school could still benefit from care and teaching during the summer holidays.
Children in Need cash also helps smaller scale projects. Monika Toche successfully applied for a grant to set up an after school club for Polish children on Pear Tree Road in Derby.
This year's appeal takes place on 18 November with a seven-hour show that will include performances from One Direction and JLS.