Horror degree offered to University of Derby students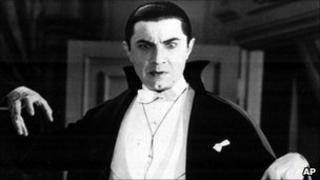 Students at the University of Derby are being offered a taste of the dark side with a new degree in horror.
Ghosts, serial killers and vampires will all feature in the university's new postgraduate MA in horror and transgression.
The one-year course, which is aimed at would-be film-makers and writers, will examine all aspects of the genre.
British horror author and director Clive Barker has given the degree his backing and hopes to take a class.
Lucrative genre
Students will learn about the history of horror on screen and in books while the transgression part of the course will focus on films and literature with disturbing and taboo themes.
Dr Jason Lee, the university's head of film and media, said the degree was relevant because horror was one of the film industry's most lucrative genres.
"People want jobs with international scope and this MA offers that," he said.
"In terms of doing something which will enhance you as a writer, cultural theorist, film-maker and a person, this degree is ideal.
"The horror industry is booming so if people want to move into films or writing, this is the only MA in the world of its kind."