Council defends stance over gay fostering row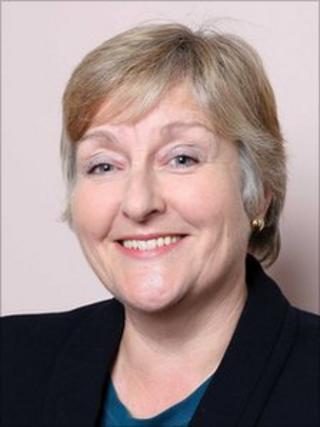 Derby City Council has defended its handling of the Christian gay fostering row.
Eunice and Owen Johns, who are Pentecostal Christians, say they were turned down as carers because of their views on homosexuality.
The council told the BBC it would have been "easier" to approve the couple but not use them.
The Johns are now supporting a petition calling on the government to ensure the law protects Christian beliefs.
Derby couple Mr and Mrs Johns, aged 62 and 65, applied to the council to offer respite foster care in 2007.
The couple were then asked by a social worker if they were prepared to talk to a child who might be gay in way that promoted diversity.
"I'm a Bible-believing Christian," said Mrs Johns. "I've got nothing against homosexuals. I just don't believe in the act because my Bible tells me two men lying together [is] an abomination."
The council said that in this assessment Mr Johns said he would try to "turn the child". Mr Johns said he could not remember making this statement.
'Great difficulty'
In a first in-depth interview, Derby City Council's director of specialist services, Katie Harris, said that Mr Johns did in fact use those words.
She told BBC Radio 4's The Report programme: "If it had come out that we had approved somebody who had been caring for a child... and they had actually been found to be putting into practice what Mr Johns had described about 'turning a child', we would have been in great difficulty as the authority charged with caring for that child."
Derby City Council and the Johns both took their case to the High Court after failing to agree on how to balance the couple's religious views with national fostering regulations.
In February the High Court ruled that the attitudes of potential foster carers to sexuality were "relevant to fostering".
Mrs Harris said the council had no policy that Christians could foster only if they compromised their religious beliefs. She pointed out that many of its carers were practising Christians.
She said the council was concerned about the Johns' specific views. Social workers were also worried that the couple's active church attendance could undermine their ability to offer respite care, which is often required at weekends.
"To approve them - knowing we would never use them - that would have been the easiest thing to do. [But] is that honest, a valuable use of resources?"
Apology
Mr and Mrs Johns said they would have alternated their church attendance to be with a child. They said they had older children who could have shared the weekend care.
Despite the High Court judgment, the Johns' application to become foster carers with the council is still technically open.
The Johns said they were consulting the Christian Legal Centre (CLC), a campaign group which funded their case, about what to do next.
"What we have found is that the homosexual's right trumps the Christian's right," said the CLC's Andrea Williams.
The CLC said it hoped to get a million signatures for a petition about the case, which it planned to deliver to the prime minister.
In a separate move, the Equality and Human Rights Commission (EHRC) has again apologised for a comment made by its barrister in written evidence which the organisation provided to the High Court.
This implied that Christian moral values were like "an infection that could harm children".
"I've written to the Johns apologising for the use of that expression," said the EHRC's legal director John Wadham. "I think it was unfortunate and we shouldn't have said that."
The Report is on BBC Radio 4 on Thursday 24 February at 2000 GMT. Or listen via the BBC iPlayer, or download the podcast.