Inmate absconds from Sudbury open prison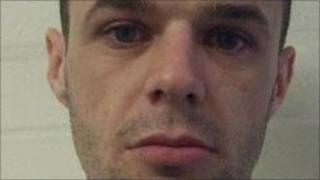 A man jailed indefinitely for robbery offences has absconded from an open prison in Derbyshire.
Karl O'Brien, also known as Karl Keily, 26, left HMP Sudbury on Wednesday.
He is described as white, 5ft 9in tall, slim, with short dark brown hair, blue eyes and has an Irish accent.
His last known address was in Chester. Anyone with information about where he is now is asked not to approach him, but to contact police or Crimestoppers.
O'Brien was sentenced to an indefinite term of imprisonment at Chester Crown Court in December 2005.