Inmate absconds from Sudbury open prison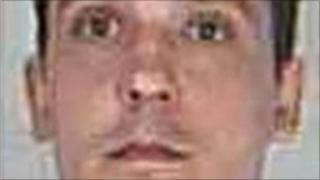 A 35-year-old man serving a sentence for drug offences has absconded from an open prison in Derbyshire.
Justin Birch failed to return to HMP Sudbury over the weekend, Derbyshire Police confirmed.
He was sentenced to three years imprisonment at Leicester Crown Court in 2009.
Birch is described as white, 5ft 9ins (1.75m) tall, of medium build, with short light brown hair and blue eyes. He has numerous tattoos.
He has an East Anglian accent and his last known address was in Loughborough.