Gatebeck farmer's cycle track plan rejected as unsustainable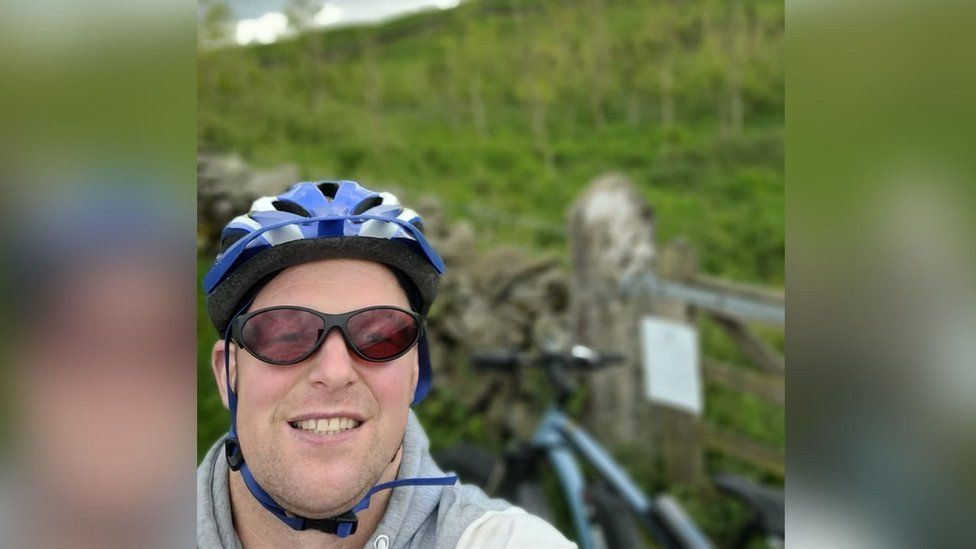 A farmer's plan to build a cycle track has been rejected by planners.
Gareth Cowin wanted to build a 820ft (250m) gravel route for children and families at Jakeys Wood near Gatebeck, Cumbria.
South Lakeland District Council said the scheme would be "unsustainable" due to its "isolated rural location" and there was no demand for it.
Mr Cowin, 42, said the refusal was "a shock" but there was "nothing funnier than planning laws".
He said: "My idea was for it to be open to the schools. It could be used for the kids learning to ride.
"We got a shock actually that it got turned down but there you go, there is nothing funnier than planning laws, as we have found out."
Simon Rowley, the council's director of customer and commercial services, said the track was "unsustainable" as it would have been in an "isolated rural location" and relied on rural C-class and unclassified roads to bring people to the site, according to the Local Democracy Reporting Service.
"The application fails to demonstrate that the proposed private cycle track is a viable tourism-related rural diversification," Mr Rowley said.
"Furthermore, it fails to demonstrate any need or demand for such a facility in that the relative isolation and lack of facilities are of limited appeal and are not of a high-quality recreational value."
He said the proposed track was in an area of woodland that has had ""significant ash dieback" and the scheme would not be "satisfactory" at regenerating the trees.
Related Internet Links
The BBC is not responsible for the content of external sites.