Kendal Calling 2021: Festival cancelled for second year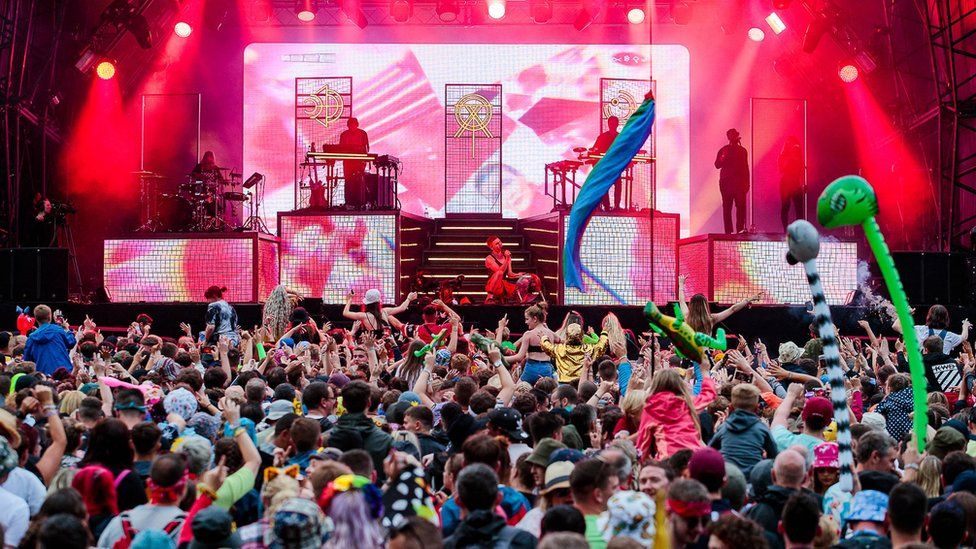 Organisers of the Kendal Calling festival have blamed the government's "complete absence of any guidance" for their decision to cancel again.
Promoter Andy Smith said a delay in publishing research from national pilot events had made planning impossible.
Stereophonics, Supergrass, The Streets and Dizzee Rascal were set to headline.
About 25,000 people were expected to attend the four-day music and arts festival.
Mr Smith said there had been a "complete absence of any guidance" from the government, adding: "The fear for us is we build a festival and we find out on, say, 21 July we have to double the size of our campsites or something.
"We don't know what that could be, it could be anything. It's a complete unknown."
He said the 25,000 capacity event sold out in "record time" in February showing "how much people were looking forward to enjoying a sense of joy and community".
But organisers would have to spend "between £1m and £2m" over the next two weeks to arrange the festival with no guarantee of what conditions might be imposed when it happened, Mr Smith said.
A letter to ticketholders said: "Last Monday saw the delay of the so-called 'Freedom Day'.
"As Kendal Calling sits outside of this delay we would still be in a strong position to proceed.
"But Monday also saw a less publicised delay; the release of the long-awaited research from the ERP (Events Research Programme) pilot events, which would inform the publication of crucial new safety guidance on how we run events.
"Without this safety guidance, there are numerous aspects of the festival we cannot plan."
Organisers said cancelling in 2020 had been "sad but understandable" but that doing the same this year was both "heartbreaking" and "infuriating".
"If calls for a government-backed insurance scheme had been heeded we could have potentially continued over the coming weeks," they said.
"We take this opportunity to urge the government to reappraise its approach and to listen to the recommendations of its own reports."
Kendal Calling is now due to take place from 28 to 31 July 2022.
The Department for Digital, Culture, Media and Sport it was "working flat out to support festivals and live events" and had given £34m to organisers from the Culture Recovery Fund.
A spokeswoman said the department was "aware of wider concerns" around insurance and indemnity cover in the current climate, adding: "We are exploring what further support may be required when the sector is able to reopen."
Related Internet Links
The BBC is not responsible for the content of external sites.