Ingrid Messenger death crash: Tony Packenham jailed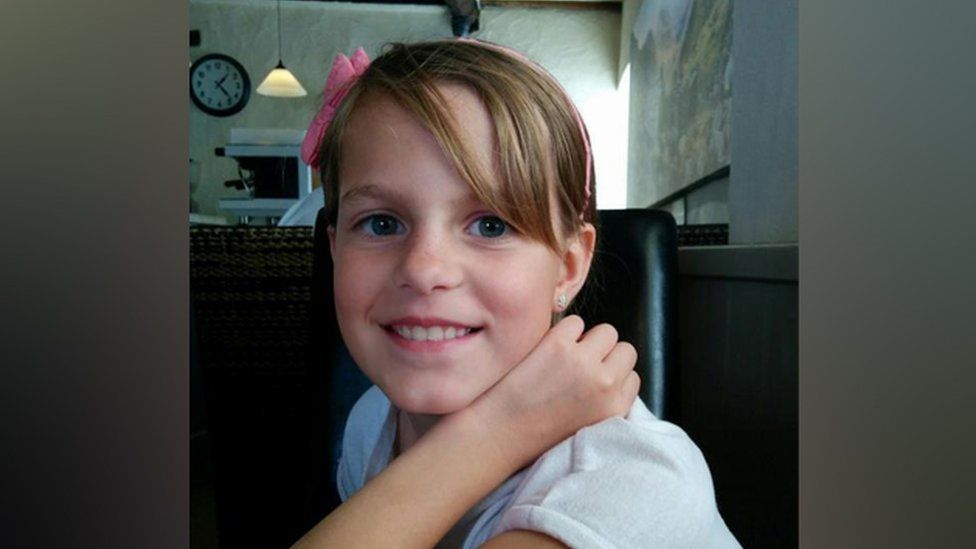 A speeding driver who killed a 13-year-old girl and seriously injured her sister and mother has been jailed for four-and-a-half years.
Ingrid Messenger was in the rear seat of a Citroen C4 hit by Tony Packenham's Land Rover Defender near Carlisle on 18 February 2019.
The 47-year-old was "absolutely flying" at almost 80mph (128kmh) prior to the crash, the city's crown court heard.
At a previous hearing, he admitted causing death by dangerous driving.
Witnesses said the Land Rover was speeding before the crash at a crossroads between Stoneraise and Ivegill on the C1036.
Ingrid's mother, Catriona Messenger, suffered a broken pelvis, ruptured diaphragm and spinal fractures, and was unable to walk unaided for three months.
Her eldest daughter - front-seat passenger Erikka, then aged 15 - suffered a broken shoulder blade and bleeding on the brain.
Prosecutor Brendan Burke told the court the crash at 14:30 GMT would have been averted had Packenham not been driving "well over" the 60mph speed limit and "in disregard" of the wet road surface, warning signs before the crossroads and hazards created by two other vehicles.
Video footage from his dashcam captured the crash and police recovered a memory stick he had thrown into bushes.
Packenham, of Station Hill, Wigton, also pleaded guilty to perverting the course of justice and admitted his dangerous driving caused serious injury to Mrs Messenger and Erikka.
In an impact statement, Mrs Messenger had spoken of the "devastating and irreparable loss" of her daughter and said her heart was "forever broken".
The court was told Packenham had been "in a hurry" to get home and was remorseful having "devastated" the lives of the Messengers and his own family, with his elderly parents being unable to visit him in prison.
Judge Nicholas Barker said Packenham's speeding had been "excessive" with "catastrophic and tragic consequences".
Related Internet Links
The BBC is not responsible for the content of external sites.