Protected status removed from MoD-owned fells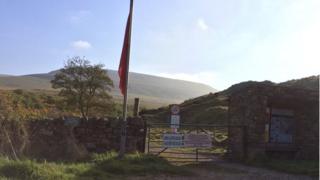 County councillors have voted to remove common land status from thousands of acres of moorland in Cumbria.
It follows a public inquiry into the Ministry of Defence (MoD) owned land, which is part of the Warcop military training area near Appleby.
The deregistration means that Hilton, Burton and Warcop Fells will no longer be common land.
However, one area under consideration, Murton Fell, will still have the protected status.
Common land status gives areas special protection from having anything built on them because in addition to the usual planning permissions, there has to be agreement from the Environment Secretary.
It also means people can access the land as long as there is no training taking place and cannot be sold.
The MoD said in a statement: "We applied to de-register land at Warcop training area to safeguard the MoDs ability to train.
"We are not proposing to restrict public access in any way and have no plans to sell the land."
However, campaigners described the decision as a "major disappointment" and fear the change in status may lead to the land being sold in the future.
Julia Aglionby, from the Foundation for Common Land, said: "We will get together with other objectors considering the inspector report in detail.
"There may be opportunity to seek judicial review of any decision on legal grounds."