Stobart Group: Chairman denies 'going behind back' of sacked chief executive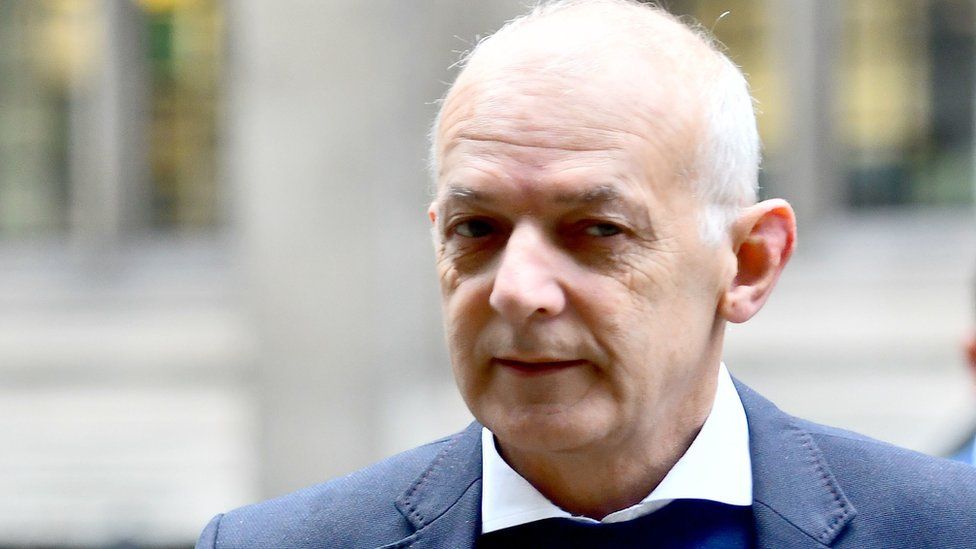 The chairman of the Stobart Group has denied going behind the former chief executive's back in asking a secretary to write his resignation letter.
Andrew Tinkler claims he was unlawfully dismissed from his role as chief executive of the Cumbria-based firm.
Chairman Iain Ferguson said he had asked a secretary to write Mr Tinkler's resignation letter.
But he said he did so to make it easier for the chief executive to fulfil his wish to leave the company.
Mr Ferguson said Mr Tinkler had previously indicated he wanted to stand down.
The company, which owns Carlisle and Southend airports, wants Judge Jonathan Russen to rule that Mr Tinkler was lawfully dismissed.
Mr Tinkler, who was chief executive of the business between 2007 and 2017, denies wrongdoing and has counter-claimed, saying he was removed for no good reason.
John Taylor QC, who leads Mr Tinkler's legal team, told the judge a secretary who worked for Mr Ferguson had made a note saying "draft resignation letter for Andrew Tinkler".
"It is quite extraordinary," Mr Taylor said to Mr Ferguson.
"You are asking her to draft Mr Tinkler's own letter of resignation."
He added: "How would you feel if Mr Tinkler had written your resignation letter behind your back?"
Mr Ferguson said he was not going behind Mr Tinkler's back.
He said Mr Tinkler had discussed standing down and he wanted to "make it easier" for him.
Mr Ferguson said: "Mr Tinkler must have talked to me about 20 times about standing down."
Related Internet Links
The BBC is not responsible for the content of external sites.