Honister slate mine gets zip-line permission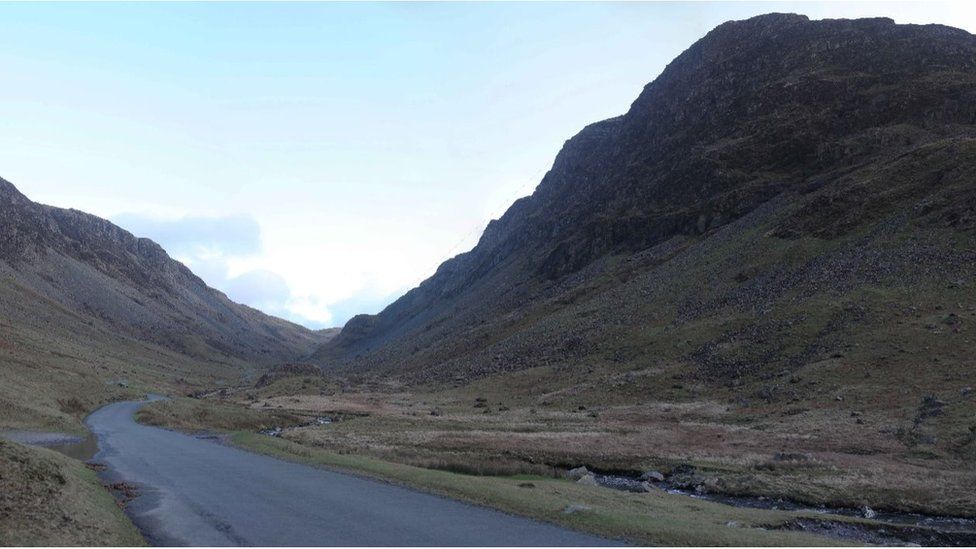 A slate mine in the Lake District has been granted planning permission for a 1km-long (3,400ft) zip wire.
Planning officers had recommended the plan at Honister Slate Mine be refused due to the impact on the landscape.
But the Lake District National Park Authority's planning committee deemed Honister to be heavily industrialised already and not a "tranquil" place.
The mine was previously refused permission in 2011 and 2012.
Jan Wilkinson, widow of the mine's late owner Mark Weir who came up with the original zip wire idea, said: "I am elated, absolutely elated. I am so pleased for the Lake District and Cumbria.
"It's been a long road, 10 years in the making."
Mr Weir's brother Joseph, who runs slate operations at the mine, said: "It's very emotional and this is for Mark."
The Friends of the Lake District, the Cumbria branch of the Campaign for the Protection of Rural England, Cumbria Wildlife Trust, Wainwright Society, and Open Spaces Society all strongly objected on the grounds of impact on landscape character and loss of tranquillity.
But committee member Bill Jefferson said walkers would realise it was a mine, adding: "They wouldn't necessarily be looking for tranquillity in a mine."
The committee approved the plan by seven votes to three subject to conditions being agreed.
Related Internet Links
The BBC is not responsible for the content of external sites.