Culled Cumbria badger 'took a minute to die'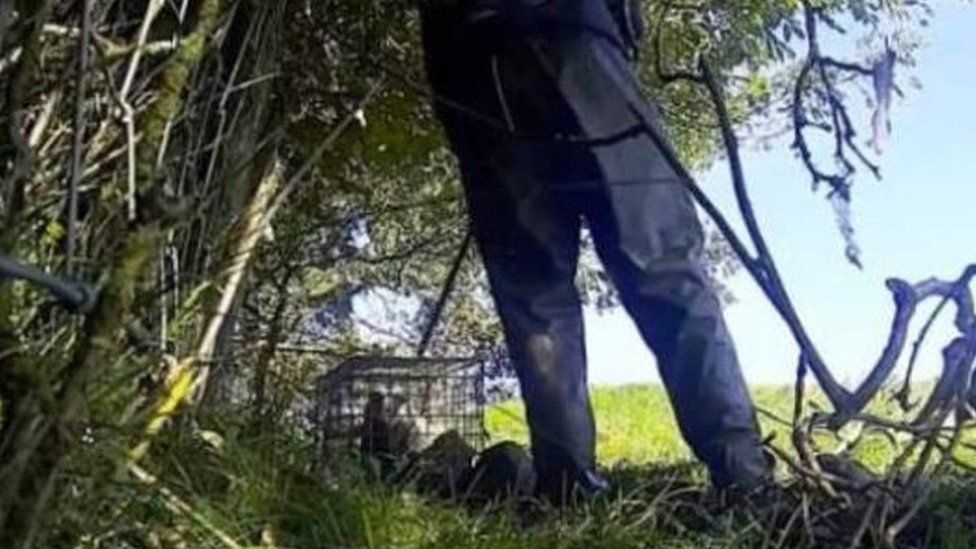 A badger took nearly a minute to die after being shot as part of a cull, activists have claimed.
Anti-cull group the Hunt Investigation Team said its secret cameras near a sett in Cumbria captured the killing.
The group said the footage showed the badger convulsing for almost a minute after being shot in the head at close range as part of measures to combat bovine TB.
The government says contractors receive thorough training to cull humanely.
The Hunt Investigation Team said the badger in the video was "just one of the 42,000 sentenced to death in the cruel, unscientific cull".
"Independent vets reviewing the footage have confirmed the badger's prolonged suffering," a spokesman said.
The activists also claimed the badger was then removed "without any kind of infection control such as sealed bagging".
It shared the secretly-recorded video (which some might find distressing) online, although the footage has been edited so it is not clear how long the badger moved for after being shot.
The Department for Environment, Food and Rural Affairs said contractors must comply with licence conditions which include abiding by "best practice guidelines" and ensuring "operations are carried out safely and humanely".
Natural England, which monitors contractors, said: "All contractors involved in culling activities receive thorough government-approved training on effective, safe and humane badger control and are required to follow Natural England's best practice guidance.
"We have considered the video footage and are content that the badger was dispatched in compliance with licence conditions and the best practice guidance."
The government said the cull was vital to stop the spread of TB among cattle, although critics say immunisation would be more humane and effective.
Related Internet Links
The BBC is not responsible for the content of external sites.