Further delay for Carlisle Airport passenger flights launch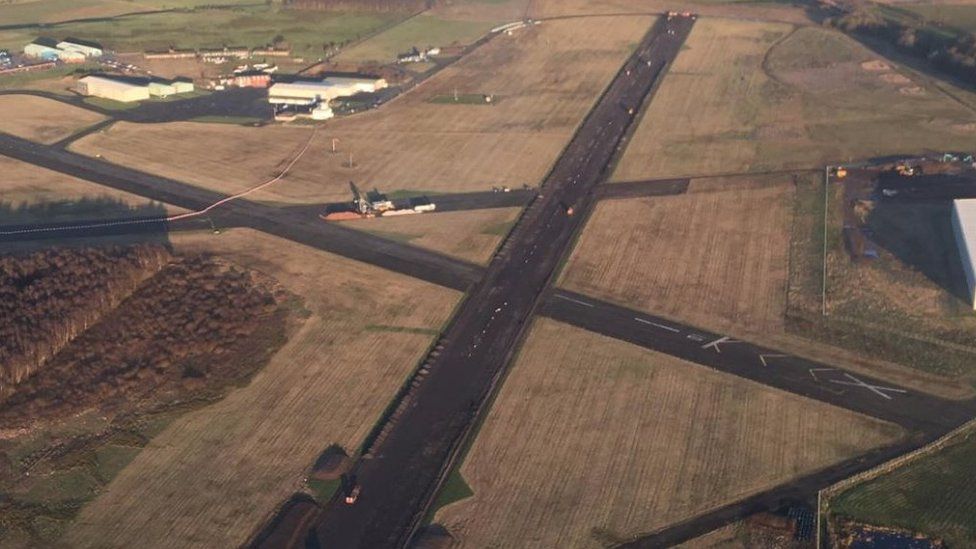 The launch of passenger flights from Carlisle Lake District Airport has been delayed for a second time.
Stobart Group announced Loganair routes to Dublin, Belfast and London Southend from June, but this was moved to September due to a shortage of air traffic controllers.
Alongside this, more time is also needed for the construction programme to meet required guidelines.
The company has said commercial flights will now start from spring 2019.
Loganair said all booked passengers were being contacted and made aware of alternative options.
Kate Willard, from Stobart Group, said: "We have been working around the clock and physically we are ready, but it is extremely important that this major project is safe and operationally compliant so as to be sustainable in the long term.
"This requires both a full complement of trained and experienced operational staff being in place from commencement - to deliver a sustainable flight timetable - and also an infrastructure which fully meets regulatory requirements."
A spokesperson for Loganair said: "This is hugely disappointing for everyone, especially our customers.
"We remain fully committed ... to commence regular commercial services from Carlisle Lake District Airport at a point when the airport can confirm it is ready to receive commercial flights."
Related Internet Links
The BBC is not responsible for the content of external sites.