Carlisle man posing 'imminent risk' to young women jailed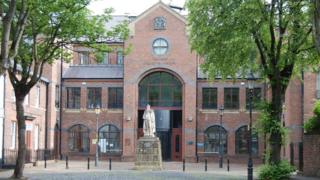 A man branded as an "imminent risk to any young woman" with whom he may have a future relationship, has been jailed.
Nathan Bell subjected his former partner to a prolonged attack during which he gouged her eyes with his thumbs, bit her nose and throttled her.
The 27-year-old, of Brookside, Raffles, was convicted of assault occasioning actual bodily harm, and three breaches of a restraining order.
He was handed a 27 month sentence by the judge at Carlisle Crown Court.
The court was told the victim needed hospital treatment and later suffered from panic attacks.
She wrote in her victim impact statement: "I fear he will kill someone in the future".
Jailing Bell, Judge James Adkin said: "I consider that you present a significant - indeed imminent - risk to any young woman who has the misfortune to be persuaded to be in a relationship with you."