Sellafield facing prosecution after worker contaminated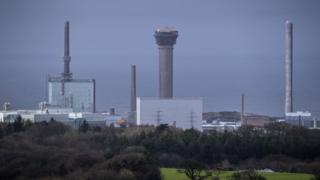 A worker at the Sellafield plant was contaminated with nuclear material, a watchdog has said.
The firm which runs the nuclear reprocessing site, in Cumbria, has been charged with health and safety offences.
It relates to an incident on 5 February 2017 at a facility which handles special nuclear materials.
The Office for Nuclear Regulation (ONR) said proceedings would be held at Workington Magistrates' Court.
A spokesman said: "For legal reasons we are unable to comment further on the details of the case which is now the subject of active court proceedings."
It is the first prosecution taken by the ONR since it was established in 2014.