First female bishop appointed to Cumbria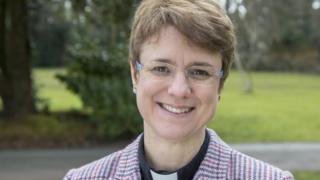 A new bishop has been appointed for Cumbria, the first female to take on the role in the county.
Reverend Dr Emma Ineson will be consecrated as the Suffragan Bishop of Penrith in February 2019.
The 48-year-old, who is married with two children, is currently principal of Trinity College, Bristol.
She said: "I am very excited about moving to this stunning part of the world and to getting to know its people, communities and churches."
The suffragan post means she does not have charge of a diocese, but will assist the Bishop of Carlisle, who leads the Church of England in Cumbria.
Announcing her appointment, the Rt Rev James Newcome said: "We are particularly excited about the gifts and experience she brings - a passion for mission, experience of training and educating laity and clergy, and an interest in rural life."
Her appointment brings the number of female bishops in the Church of England to 14.