Carlisle man 'faces life' for child sex abuse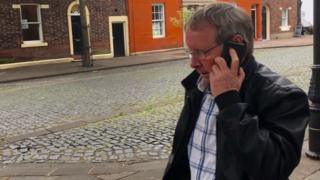 A paedophile convicted of sexually assaulting a child has been told he could be jailed for life.
David Stevenson was found guilty following a trial at Carlisle Crown Court of three counts of sexually assaulting a child.
He also breached a sexual offences prevention order he was handed in 2006 for raping and indecently assaulting a teenage girl.
The 53-year-old of Compton Street, Carlisle, will be sentenced on 21 July.
Judge Peter Davies said in view of his previous rape conviction Stevenson faced a life prison sentence unless there were deemed to be "exceptional circumstances".