Alfred Wainwright Coast-to-Coast path at Nine Standards Rigg reopens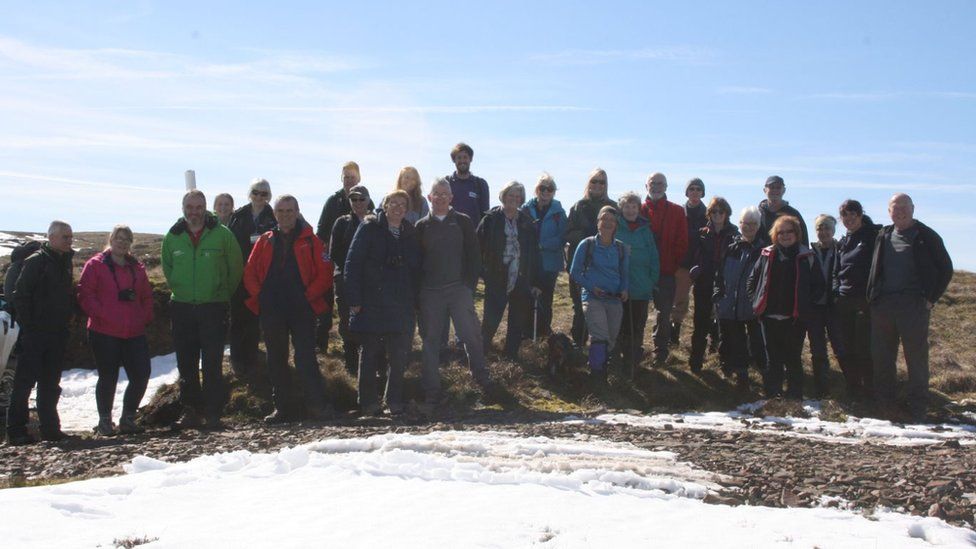 A stretch of Alfred Wainwright's Coast-to-Coast footpath where walkers were becoming trapped in a bog has reopened following a £44,000 renovation.
The project to repair the path at Nine Standards Rigg on the Cumbria and North Yorkshire border began four years ago.
The North Pennines Area of Outstanding Natural Beauty (AONB) Partnership led the project which was financed in part by crowdfunding.
Almost 1,300ft (400m) of flagstones were laid.
Alistair Lockett from the AONB Partnership said: "We'd heard about people getting stuck fast in the damaged bog.
"It was so bad the local mountain rescue team was being called out to rescue walkers.
"If the weather had been bad it was becoming extremely hard to cross, and the original route planned out by Alfred Wainwright was in danger of becoming lost for good.
"Thanks to the generosity of the public, and some generous partners and funders, we've been able to improve the footpath and make it safe.
"Plus we've also planted new Sphagnum moss which will help restore the damaged peat at the site."
The flagstones had to be flown to the site by helicopter.
Related Internet Links
The BBC is not responsible for the content of external sites.