Barrow BAE to make Indian Army field guns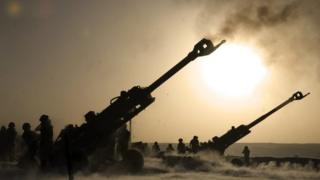 Defence giant BAE Systems is being paid by the United States government to supply the Indian Army with field guns.
The 145 M777 ultra-lightweight howitzers will be made at the company's site in Barrow, Cumbria.
The £445m ($542m) contract will mean 130 new jobs, it said.
The US Department of Defence is buying the weaponry through its Foreign Military Sales programme, which supports other countries' defence if it is in US and world security interests.
Joe Senftle, BAE vice president and weapon systems general manager, said it would give the Indian Army "superior artillery capability".
Work will start immediately and deliveries are scheduled to start in June, BAE said.