Cumbria sex abuse report rise forces police recruitment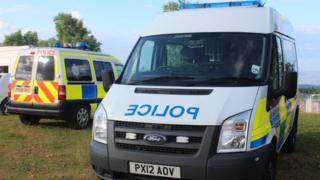 An unprecedented rise in the number of historical sex crime allegations has forced a police force to recruit extra staff.
High-profile prosecutions have led to a huge increase in the number of people reporting abuse to Cumbria Constabulary, it said.
Det Ch Supt Andy Slattery said the rise had been about 25% in each of the past two years.
"It's a huge increase, a huge burden for us," he said.
"But what it does show is that people have got the confidence to come forward and report things.
"We've always known that the levels of sexual offending were higher than that reported to us but now we're narrowing that gap and more people are coming forward regardless of the circumstances."
All allegations are investigated, but historical claims can be costly and time consuming to look into, the force said.
Cumbria Police is recruiting police staff investigators who could be CID-trained or retired officers to work specifically on "non-recent allegations".
The exact number required is not known.