Sharon Grierson Cumberland Infirmary death investigated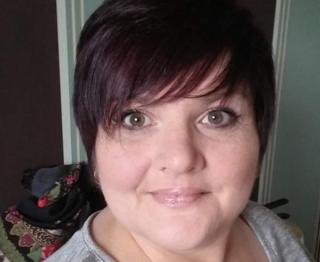 A coroner has asked police to investigate the death of a hospital patient.
Sharon Grierson, 44, from West Cumbria, died at the Cumberland Infirmary in Carlisle on Monday.
Cumbria Police said it was looking into the circumstances of the death but said "it would not be appropriate to comment further at this time".
North Cumbria University Hospitals NHS Trust said it was "deeply saddened" but could not discuss what had happened.
A spokesperson said: "We wish to express our sympathy to the patient's family.
"We cannot comment further about the circumstances surrounding the patient's death due to the current police investigation."
'Kindest and happiest'
Ms Grierson, originally from York, was the mother of four children, aged 26, 18, 16 and 15.
Her family said she was a "cherished mother" who called her children "her heartbeat".
"She was loved by everyone who had the pleasure of knowing her and had such a big heart that held a place for everyone close to her," they said.
Her sister, Kristie Steele, described her as "my advisor, my calm place and my go to ear when I needed comfort" and the "kindest, happiest and funniest sister".
"Sharon had a history of ill health, but tackled it head on," she said.
"As with all things in life, she would find a positive thing to say instead of dwelling on the negative."