Workington corner shop customer throws coffee at armed robber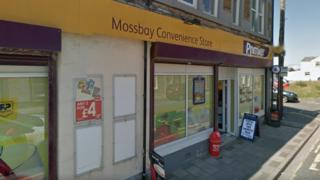 A hammer-wielding robber fled empty-handed from a corner shop - after a customer threw coffee at him, police have said.
The raider demanded money from the Premier store in Moss Bay, Workington, Cumbria, at about 06:15 GMT.
A 34-year-old has been arrested on suspicion of attempted robbery and is in custody.
Cumbria Police are keen to trace the man who threw the drink and would also like to speak to other witnesses.