Cumbria autism services 'need improvement'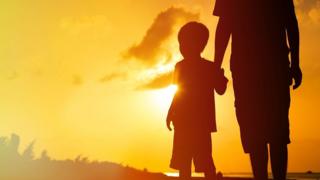 Health bosses in Cumbria have pledged to improve the diagnosis and management of children with autism, after a review found more needed to be done.
The report, for Cumbria Partnership NHS Foundation Trust, said that while staff were "enthusiastic" there was a "lack of parental faith" in the system.
Other issues included feedback times, variations in clinical facilities, and administration shortages.
The trust said work was already under way to address the recommendations.
The review was carried out by Dr Karen Horridge, paediatric consultant in disability at Sunderland Royal Hospital.
'Individualise assessment'
Recommendations included:
Consulting with parents to simplify and speed up the assessment and treatment process
Develop plans to improve education and awareness of all services that come into contact with children and young people
Agree an approach and develop plans to build multi-agency competency for all involved in the assessment, management and support of children and young people with autism spectrum conditions
Develop a robust mechanism for care planning and support for families at the point of diagnosis
Dr Raj Verma, from Cumbria Partnership NHS Foundation Trust, said an event had already taken place to enable people with links to autism to put forward ideas to improve the care process.
He added it marked the beginning of a move to "individualise autism assessment, to ensure early intervention and support is the best it can be".