Wrynose Pass crash: Michael Vaughan tribute to David Otway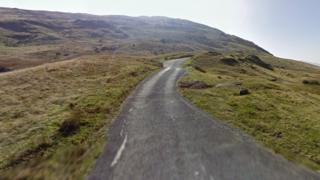 A driver who died on one of the most remote roads in the Lake District has been named.
David Otway was killed when his car left Wrynose Pass, Little Langdale, on Wednesday.
The 52-year-old, from Cheshire, had links to several cricket clubs in the region and nationally.
Former England captain Michael Vaughan was among those to pay tribute, describing Mr Otway's death as "such a tragic loss".
Born and brought up in Kendal, the father-of-three was well known in the town for his work with Netherfield Cricket Club.
In recent years he coached and managed the Alderley Edge Junior teams in Cheshire.
A single-track road, Wrynose Pass is among the steepest in England with gradients up to 1:3.