Harker Grange Nursing Home ordered to close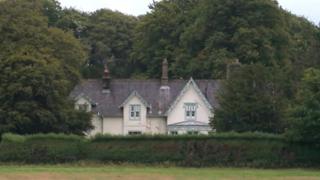 A nursing home that hired some staff with a criminal history and was rated inadequate by the Care Quality Commission is to close.
Harker Grange Nursing Home in Carlisle has been issued with a closure notice after required improvements ordered by the CQC were not met.
Cumbria County Council and NHS Cumbria Clinical Commissioning Group are to find alternative plans for residents.
Some staff had a criminal history and inadequate references, the CQC said.
The CQC report, published in July, also said infection control and prevention were poorly managed and that some areas of the building were unsafe.
The home has until 27 September to appeal against the closure order.
'Suitable placements'
Beth Furneaux, the council's cabinet member for health and care services, said: "I understand that this is a very difficult and stressful time for families who want their loved ones to be settled and cared for to the highest standards.
"The safety and wellbeing of residents is of paramount importance. Every effort has been made to support Harker Grange to achieve and sustain the delivery of high quality care."
Helen King, director of nursing NHS Cumbria Clinical Commissioning Group, said: "We have been talking to patients and their families directly and now we are doing the best we can to find alternative suitable placements."
The care home has refused to comment.