Carlisle EU street row suspect charged with assault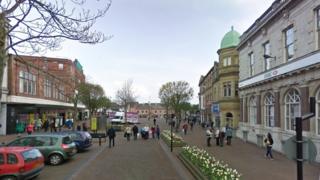 A man has been charged with assault during a row about the EU referendum.
The "altercation" happened outside House of Fraser, on English Street in Carlisle, Cumbria, four days before the vote in June.
John Stanyer, from Wigton, is accused of hitting a 78-year-old man in the face, causing minor injuries, Cumbria Police said.
The 52-year-old is due to appear before magistrates in August.