Kye Backhouse death 'could not have been predicted'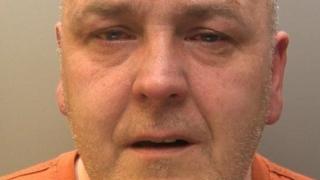 The death of a 13-year-old boy who died after his father gave him a morphine tablet could not have been predicted, a serious case review has found.
Kevin Morton, of Ewan Close, Barrow-in-Furness, was jailed for four years in July 2015 after admitting the manslaughter of his son Kye Backhouse.
The Cumbria Local Safeguarding Children Board found the boy's death was "not predictable by professionals".
It concluded Morton alone bore responsibility for the "tragic death".
During the hearing, Preston Crown Court heard Morton, who was addicted to painkillers, had bought the drug illegally.
When his son told him he had a headache Morton gave him one of his own pills because it was raining and he did not want to get wet by going for over-the-counter drugs.
Kye was found "motionless" on the settee of their flat the next morning in October 2014. The teenager was later pronounced dead.
The report, which refers to Kye as Child R and his father as FR, found Kye's attendance at school in 2013/14 fell below 93%.
Despite concerns being identified, the school allowed the situation to "drift" although there were several opportunities to take "robust and timely" action, the report said.
The report found that "early and persistent action" to address his absence from school would have been appropriate and an effective attendance improvement plan may have "promoted his welfare", but in itself would not "necessarily have prevented his untimely death".
Independent chair of the board, Gill Rigg, said: "This was a tragic case and our sympathies are with Child R's family and friends.
"There have already been criminal proceedings and Child R's father was convicted of manslaughter and the report is clear that there are no criticisms of agencies in relation to his death.
"The review is focused primarily on Child R's school attendance and the efforts made to address persistent absenteeism.
"While areas for improvement in this work are identified, these are considered unrelated to his death."