Storm Desmond: Woman jailed for theft from victim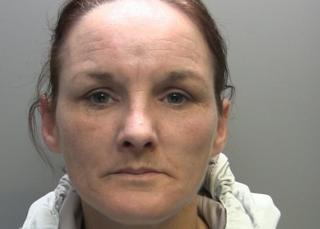 A woman who stole cash from a victim of Storm Desmond has been jailed.
Amanda Queen took money from the living area of a Carlisle hostel, in which a family hit by the December flooding were living.
Queen, who had more than 100 previous offences on her record, pleaded guilty to a charge of burglary relating to the incident on 24 April.
The judge at Carlisle Crown Court jailed the 45-year-old, of Blackwell Road, Carlisle, for 22 months.
The victim, who was staying at the hostel with her two children, said that after the theft she no longer felt safe there, but had nowhere else to go.
Judge Peter Davies told Queen: "She was just one of a number of victims of these floods and deserved consideration, but you didn't care."