Driver clocked at 109mph outside Seascale Primary School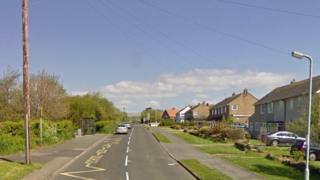 A motorist was recorded driving at 109mph (175kmh) outside a primary school, police in Cumbria have said.
The figure was recorded as officers conducted a speed study on a 30mph (48kmh) road in Seascale, amid concerns from residents in the area.
However, the device officers used did not have a camera, so the identity of the driver was not recorded.
Sgt Mitchell Franks, of Cumbria Police, described the motorist's speed as "outrageous".
In total, just under 25% of 18,000 vehicles were found to be travelling above the 30mph limit during the study last week.
The average speed was 36mph, although many were found to be travelling between 50mph-70mph (80kmh-112kmh).
A "heavy enforcement campaign" will be carried out in the next few weeks, police said.