Lake District power plant to generate energy from cheese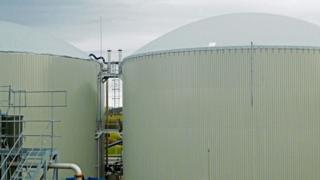 Cheese is to be converted into energy for the gas grid, supplying hundreds of properties in Cumbria with power.
The Lake District Biogas plant will feed bio-methane to the gas grid, processed from creamery residues from First Milk's creamery site in Aspatria.
About 40% of the gas will heat local homes and businesses, with the rest powering the creamery.
The £10m project is believed to be the first energy system of its kind in Europe.
General food waste has been used to create power in similar systems.
Clearfleau, the company behind the project, said the amount of gas fed into the grid each year is equivalent to the annual gas needs of 4,000 homes.