Diversion concern over A595 repairs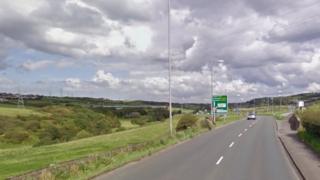 Part of a major road in west Cumbria could be closed for up to one year while engineers replace its embankment.
Highways England said there had been a landslip next to the northbound lane of the A595 between the Lowca junction and Howgate roundabout.
Drivers could be forced to take a 40-mile (64km) diversion while the work is carried out.
Talks are now under way about how to deal with the huge volume of traffic that uses the road.
A spokesman for Highways England said: "The Victorian embankment on the A595 between Low Moresby roundabout and Lowca is reaching the end of its life and will need to be replaced."
No target start date for the work has been set.