Maryport Blues Festival to include floods fundraiser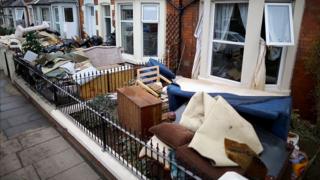 Organisers of a Cumbrian music festival are to host a special fundraising event for victims of recent flooding.
Thousands of people were affected when storms battered the county in December and January, with many yet to return to their homes and businesses.
Organisers of the annual Maryport Blues Festival said cash from the event on 12 June will go towards a recovery fund.
The main festival, which is in it's 18th year, takes place over three days from 29 July.
David Park, chairman of Maryport Festivals Ltd, said: "Many people in Cumbria were badly affected by the floods this winter and, being part of the community, we are keen to do something to help them.
"The performers have agreed to perform for free, which is something that I know the communities that were hit hard by the flooding will appreciate."
The government has pledged millions of pounds to help restore damaged infrastructure in the county.