Tributes to 'wonderful' traffic officer killed in M6 crash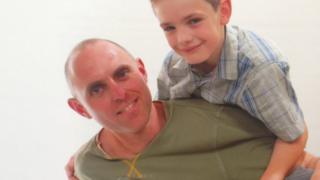 A traffic officer was killed and a colleague seriously injured in a three-vehicle collision on the M6 in Cumbria, Highways England said.
The crash happened at 12:45 GMT on Sunday between junction 38 for Tebay and 37 for Kendal.
Adam Gibb, 51, from Penrith, died at the scene, while another man is said to be in a critical but stable condition.
A family statement described Mr Gibb as a "fantastic dad and a wonderful husband".
Cumbria Police said the southbound carriageway was closed for about nine hours.
A spokesman for Highways England said: "Our thoughts are with the family, friends and colleagues of the Highways England traffic officers who were involved in a collision on the M6 in Cumbria on Sunday while responding to an incident."