Councillor Jo Stephenson jumped from roof of home, inquest hears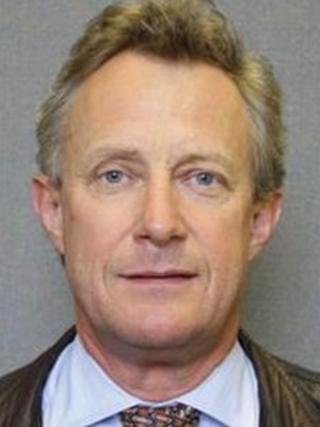 An under-pressure councillor jumped from the roof of his three-storey home, an inquest into his death was told.
Councillor Jo Stephenson, 59, deputy leader of Cumbria County Council, died in hospital three weeks later.
Kendal's Coroner's Court was told Mr Stephenson called 999 and said to the call handler he had thrown himself from the roof of the Windermere property, on 4 July 2014.
His wife, Hilary, said he had been under considerable political stress.
He had been working on pushing through the later-abandoned policy of introducing on-street parking charges in a number of towns across the county.
Butter knife attack
The inquest heard Mr Stephenson, a Liberal Democrat, also discussed ending his life with the paramedic at his home, as well as with staff at the Royal Preston Hospital.
While there, the councillor suffered what was described as a "psychotic episode" - attacking a pregnant nurse with a butter knife.
His wife argued he was terrified, sleep-deprived and affected by medication at the time. She added she did not believe Mr Stephenson deliberately tried to end his life.
She also told the hearing despite the attacks he received in the months before his death, she had no regrets about him entering politics.
He died on 25 July from a pulmonary embolism and bronchial pneumonia, with a stroke as a secondary factor.
Giving a narrative verdict, assistant coroner Alan Sharpe stopped short of ruling Mr Stephenson had intended to take his own life but said the fall was "no accident".