Cumbria CCTV network gets new cameras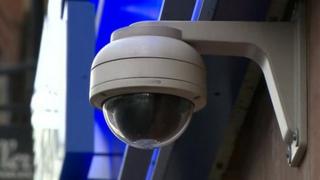 More than 50 CCTV cameras are to be installed across Cumbria, the county's police and crime commissioner has said.
They are due to be placed in Carlisle, Barrow, Workington, Kendal, Whitehaven and Penrith.
Funding for the project has come from the office of the Police and Crime Commissioner (PCC), district councils and Cumbria Police.
Tellemachus Limited has been awarded a seven-year contract to run the system worth £2.5m.