Improvement plan along A591 in Bowness-on-Windermere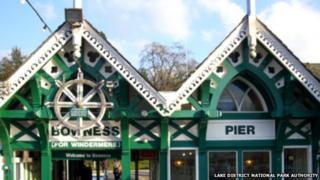 More than £2m has been set aside to upgrade access to Lake District visitor attractions along a major route.
Cumbria County Council wants to improve access to the A591 and Glebe Road at Bowness-on-Windermere.
As well as upgrading the highway, it wants to improve access for buses, walkers and cyclists.
A drop in session so members of the public can have their say is being held on Monday in the Foyle Room, Dove Cottage, Grasmere, at 15:00 GMT.
The overall plan includes access to the Lake District Visitor Centre in Brockhole and the Glebe area in Bowness-on-Windermere.