Penrith salmonella food poisoning outbreak investigated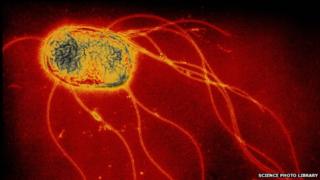 Fifteen cases of food poisoning caused by the salmonella bacteria are being investigated in Cumbria.
Ten people have been taken ill and five others are suspected of being affected.
Public health officials said those sick had visited Penrith over the weekend of 15 and 16 November. They are trying to find the source of the outbreak.
Anyone who bought and ate food in the town that weekend, and has had symptoms of food poisoning, is being asked to contact Eden District Council.