Bishop of Carlisle appointed to royal role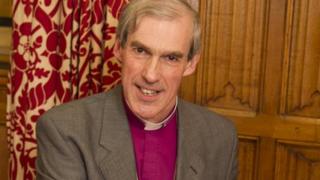 The Bishop of Carlisle has been appointed to an historic royal role.
Following an audience with Her Majesty the Queen, the Rt Rev James Newcome has been named as the new Clerk of the Closet.
Duties include presenting new bishops to the sovereign, presiding over the 36 royal chaplains, and preaching annually in the Chapel Royal.
The office dates from 1473 and includes an annual salary of £7. It was formerly held by the Bishop of Guildford.
A further duty involves examining any theological books presented to the sovereign.
Bishop James said: "I was surprised and delighted to receive this invitation.
"It is an honour to be asked to take on this role and it will be a privilege to support Her Majesty."