Roger Bainbridge Greece disappearance remains a "puzzle"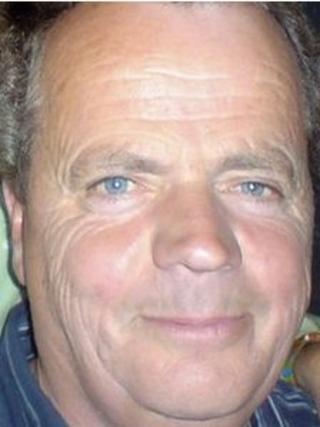 The son of a Kendal man who went missing on a Greek island one year ago says what happened to his father still remains a mystery.
Roger Bainbridge was last seen on Antipaxos on 30 September 2013, while he was on a day trip during a holiday at his sister's home on nearby Paxos.
Extensive searches of the two sq mile (five sq km) island failed to uncover any trace of the 67-year-old.
Son Iain Bainbridge said the family was as "puzzled" as they were one year ago.
Roger Bainbridge, who was wearing walking shoes and carrying a rucksack and a bottle of water, was last spotted on a track by some walkers.
Iain said: "We're no further forward really, it's totally bizarre.
"We are totally confused and amazed that we've not heard anything in a whole year.
"There's been nothing found, no body, no trace of dad, no credible theory really... We're still left with a lot of questions which realistically in this life we may never get any answers to."
Iain said his father only had 50 euros, no passport and no ID, so the idea of him being alive was "unlikely".
He said: "Life has kind of stood still in some ways but at the same time you know, to put it bluntly, you've got to get on with your life as well.
"I can't say I'm positive there can be a happy outcome, I think at this stage really any news would be welcomed, even if something was found which was evidence that dad had died, that would help the family I think at this late stage.
"Until clear evidence has been found that he has died, we will keep pushing for everything to be done to try and find him."
The island is small, but the interior is covered with thick undergrowth. There are dozens of footpaths, but many lead to dead ends.