Workington multimillion-pound transport hub planned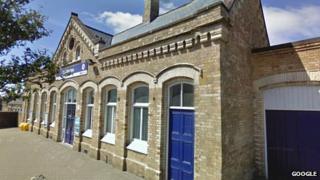 Improvements costing up to £3m have been proposed for Workington railway station.
Department for Transport funding is earmarked for work to make a transport hub with better bus, pedestrian and cycle links.
The work would make the station a "more attractive commuter option", a Cumbria County Council spokesman said.
A planning application is to be submitted later this year and work is expected to start in 2015.
The council said it was lobbying the government for improvements to west coast train lines as part of the consultation on the refranchising of local rail routes.
Around 1,000 workers at the Sellafield nuclear reprocessing plant are also moving to offices in Whitehaven.
"We want to make rail commuting a more feasible and attractive option for these people so they're not clogging up towns with their cars," the spokesman said.