Scottish independence: Cairn to celebrate 'union love'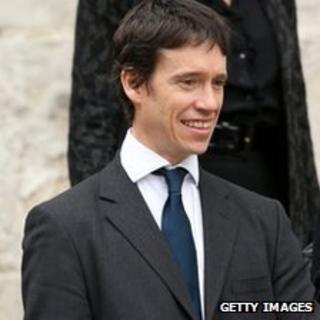 A hand-holding event along the length of Hadrian's Wall "to show the love that exists between the four nations of the union" has been shelved.
Rory Stewart, Conservative MP for Penrith and the Borders, had called for it as a "gesture of love and respect" prior to the Scottish referendum.
Instead, people are now being invited to pile up stones in a border cairn as a "visible marker of the union".
The SNP said this was a personal campaign by Mr Stewart.
The Hands Across the Border group said: "We've now decided that rather than pushing the human chain - which has proved logistically very difficult - we are going to work on something more straightforward and more enduring.
"We wanted to come up with a lasting marker of our union, something that future generations will look at and remember, with deep gratitude: the moment we chose to stay together."
Math Campbell-Sturgess, of English Scots for Yes, said: "There are many cairns across Scotland, and there is plenty room for many more.
"After a Yes vote in September, Rory's cairn will stand as a symbol of the continued social union and friendship between the people of an independent Scotland and the rest of the UK."