Firm fined over Gertrude Donaldson's car park death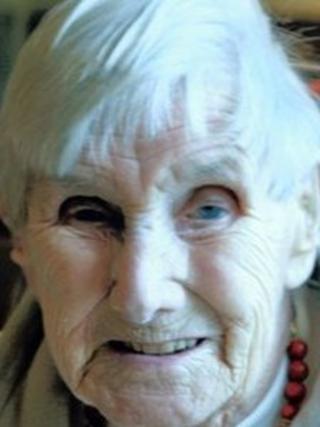 A firm which manages a Cumbrian car park has been fined £95,000 after a great-grandmother was killed by a reversing van.
Jaymar Estates admitted breaching health and safety laws which led to the death of Gertrude Donaldson, 91.
Mrs Donaldson, of Ash Meadow Crescent Green, Kendal, was struck by the delivery van in October 2009 in the town's Station House Surgery car park.
The company must also pay £50,000 in costs.
On Monday, Carlisle Crown Court heard the car park was in a poor state and Judge Peter Hughes ruled "primary responsibility" for the accident rested with Jaymar Estates, of Manchester.
The car park did not have clearly marked areas to separate pedestrians and vehicles, and that led to Mrs Donaldson being in the path of the van, the court was told.
'Clear message'
In a statement, Mrs Donaldson's family said: "Prior to mum's death, issues about safety in the car park had already been raised with Jaymar.
"We are four years and seven months down the line and only now have they acknowledged their breach of the Health and Safety at Work Act and that this breach made a sufficient contribution to mum's fatal accident.
"We are happy that the judge has sent a clear message about companies' responsibilities to people's health and safety."
Mrs Donaldson, known as Babs had seven sons and one daughter, 15 grandchildren and three great-grandchildren.
She had served in India during World War 2 and was a keen embroiderer and active member of the University of the Third Age.
Her family thanked South Lakeland District Council for pursuing the case.