Ennerdale community centre plan threatened by cable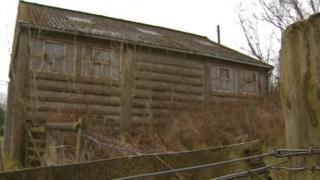 A project to build a community centre in Cumbria, which received Lottery funding, may not go ahead.
The planned building in Ennerdale cannot proceed unless an overhead power line is removed from the site.
The group behind the project, Ennerdale Hub, said Electricity North West had quoted too high a price to reroute the cable and was slow to respond in negotiations.
But the power distributor said the price reflected the cost of the work.
Peter Marr from Ennerdale Hub said the wire had to be removed so that a shed on the planned site for the centre could be demolished.
'Bullied'
The Big Lottery Fund has pledged £478,000 to the project, but Mr Marr said the support was conditional on work being completed by July next year.
He claimed Electricity North West had repeatedly failed to meet its own deadlines in responding to the group's correspondence.
Electricity North West said the initial quotation of £37,000 was to move the overhead power lines and pole, but a second quotation for £61,000 was to bury the cable underground.
Mr Marr said in a bid to save money, the group asked how much it would cost to move the line into a utilities trench which they would provide.
He said: "We feel bullied, to be honest.
"Here we are with an electricity company apparently trying to milk a local community for all it can get."
Electricity North West said the quotations it had given genuinely reflected the cost of the work, with the underground option being a "longer and more expensive" route.
It said it was "working with the community to find the best solution".