Copeland mayor and referendum a 'waste of money'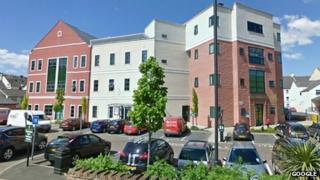 A referendum on whether to have an elected mayor could leave Cumbrian residents "sleepwalking to disaster", a union has said.
Copeland residents will decide on 22 May whether to elect a mayor in a vote estimated to cost £60,000.
The GMB said the post was a "waste of taxpayers' money".
However, campaigners in favour of an elected mayor said the cost would be worth paying and the plan could save £120,000 a year.
This would be achieved through a reduction in other council roles.
GMB regional political officer Chris Jukes said: "The level of responsibilities for a small council area like Copeland simply does not justify the taxpayer's money involved."
He said it was a disgrace that anyone wanting to be "a big fish in a small pond" would take "tens of thousands of pounds for what is a bauble".
Mr Jukes said a proposed salary of £30,000 would not attract the kind of person supporters envisage and could end up being increased.
It was also money the council could not afford to spare at a time when it was facing cuts to its budget, he added.
The Time For Change campaign group, which supports an elected mayor, said the salary could actually be about £60,000 but would only be finalised after a 'Yes' vote.
Member Bern Birbeck said such a salary would be worth paying in order to give people "greater control" on issues and to remove the current council leadership.
He said: "This is no time to be scaremongering. The 'No' campaign are trying to scare off suitably qualified business people who understand finances.
"Following a review, a reorganisation of the council could save in the region of £120,000."