Cumbria health chiefs launch consultation over services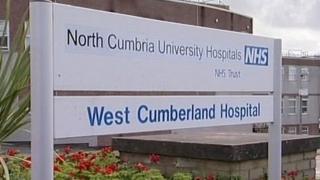 The future of health services across north Cumbria is under the spotlight as bosses look to regain public trust.
A major consultation event began earlier.
Cumbria's health services have come under fire in recent years over the quality of care provided, staffing issues and financial difficulties.
Dr Hugh Reeve, of the NHS Cumbria Clinical Commissioning Group, admitted people have "lost confidence" in the care provided.
He said: "There have been real worries about quality in the last two years and a lot of media coverage about the challenges we face and because of that people have lost confidence in local services.
"There has been a shift in people using services away from the county.
"What we want to do is explain to people what has changed."
The consultation involves the commissioning group working with the North Cumbria University Hospitals NHS Trust, Cumbria Partnership, Cumbria County Council and Healthwatch Cumbria.
Members of the public are invited to give their views at a number of events which are being staged over the next six weeks.
'Safety issues'
The trust, which runs Whitehaven's West Cumberland Hospital and Carlisle's Cumberland Infirmary, is in special measures due to high death rates, and has ongoing financial problems.
Earlier this month concerns were raised over a shortage of doctors at the West Cumberland Hospital and a recruitment campaign has since been launched.
In October last year the Care Quality Commission ruled the hospital must do more to improve patient care.
Dr Peter Weaving, the trust's clinical director for emergency care, believes "huge changes" have already been made.
He said: "There have been issues about safety in our hospitals and we've now significantly addressed those issues.
"The mortality figures are now what you would expect at a comparable organisation.
"We need to see those improvements continue."